San Miguel Foods Inc (SMFI) is the biggest chicken supplier in the country and doing a contract poultry business under them means a multi-million peso business.
Magnolia
, which is owned by SMFI, is the particular company that manages and distributes the SMFI chicken business around the country. The company has satellite offices in major cities around the country so contacting them directly for big business collaboration is not really a big problem.
So you are here because you want to start your own poultry business but don't know where to start? If you haven't visited the Magnolia page that contains a detailed business plan, then continue reading.
Why your poultry business must be under the contract like with Magnolia
If you have enough capital, building a poultry business under contract with Magnolia is the best poultry business option. The major benefit is that you will be provided with the best technology out there, the sure buyer of your product, and other needed support.
Most poultry businesses failed because they have no customers, or their technical knowledge is not enough to operate an independent poultry business.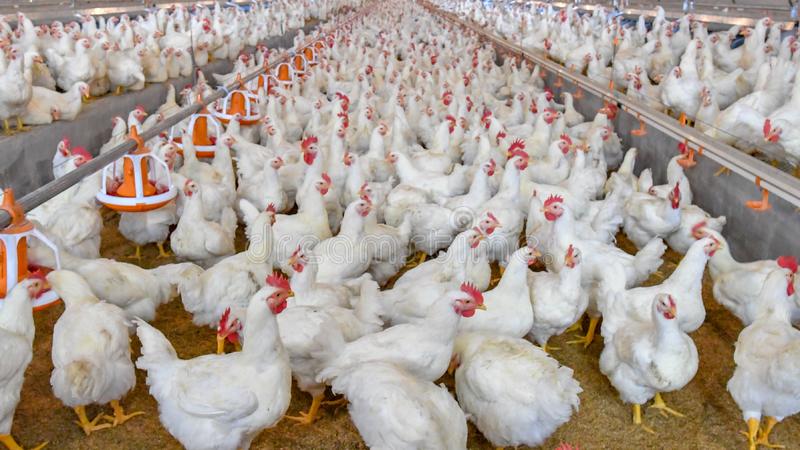 If you have idle land which is at least one hectare and have the needed capital to start up, continue reading.
Application Requirements for New Poultry Contract Growers
(Note: All of the requirements mentioned here are available by contacting your nearest SMFI office, with the contact information provided below)
APPLICATION PROCESS
1. Accomplishment of Contract Growing Application Form
2. Site or Farm Inspection
3. Approval of Proposed Site or Farm
4. Submission of Letter of Intent
5. Issuance of Letter of Commitment
6. Submission of Permits
7. Construction of Poultry House
8. Submission of Bond or Collateral
9. Contract Signing
10. Seminar
11. Chick Placement
INVESTMENT DETAILS
Farm Site
• With a minimum lot area of one (1) hectare
• Within an agricultural zone
• One (1) km away from the residential area
• One (1) km away from any nearest poultry or hog farm and related operation
• With a reliable source of electricity and adequate potable water
• Must have an all-weather road (to and from and within the farm), passable to a 10-wheeler truck
• Must be within the following radius from an SMFI dressing plant :
Luzon – 100 km
Visayas / Mindanao – 50 km
Document Requirements
• Letter of Intent
• Completely filled-up application form
• 2 pcs. 2×2 picture
• Clear photocopy of the latest community tax certificate
• Mayor's / Business Permit
• BIR Form 2303 (Certificate of Registration)
• DTI Certificate of Business Reg./ SEC Reg. Articles of Partnership or Incorporation (for a corporation)
• Environmental Compliance Certificate (ECC)
Bond Collateral
#1. Cash (Php 15.00 per bird) or
#2. Real Estate Mortgage (REM)
• Original Transfer Certificate of Title (TCT)
• Current Year's Tax Declaration
• Tax Clearance
• Tax Receipt
• Special Power of Attorney (SPA), if the property is not in the applicant's name
Poultry House
SMFI and Contract Grower Responsibilities
1. SMFI
– Building plans, design, and specifications
– Quality day-old chicks
– Broiler feeds and nutrition program
– Medicines and vaccines
– Technical assistance
– Laboratory services
– Information recording materials
– Ready market
– Competitive payment agreement
2. Grower
– Agricultural land (1-2 hectares)
– Poultry houses and facilities
– Feeds warehouse
– Electricity and water system
– Labor and security
– Poultry equipment
– Maintenance of farm facilities, roads and equipment
– Proper farm management
CONTACT DETAILS
For further information, please contact:
Jose Eric R. Cariaso
09178123161
Manager, Capacity Development Group
SMFI Calamba Office
4th Floor DenCris Business Center
Brgy. Halang, Calamba City, Laguna
Telefax-(049) 834-2010/4300
Emeliana S. Amarillo
Regulatory Affairs Coordinator / 09175075136
Rojel P. Surigao
Regulatory Affairs Coordinator / 09178514378
Luzon Operations:
Pangasinan, Tarlac, Zambales, Bataan, La Union & Ilocos region
Rowell A. Gabasan / 09178678347
Nueva Ecija, Pampanga, Isabela, Nueva Vizcaya
Engr. Vladimir A. Bayan / 09178258441
Bulacan, Rizal & Laguna
Rojel P. Surigao / 09178514378
Quezon
Nathaniel Gil P. Arca / 09771991567
Batangas & Cavite
Hermin T. Dimaunahan / 09175111076
Bicol region
Eugene P. Camerino / 09054633076
Visayas – Mindanao Operations:
Visayas & Southern Mindanao
Edroel M. Dilla / 09177243169
Northern Mindanao
Gary M. Patam / 09175117407
APPLICATION FORMS
Request application form here.
For LUZON Area:
Contact Person: Dr. Jorge Manahan
Email Address: [email protected]
For VISAYAS Area:
Contact Person: Engr. Eugene P. Camerino
Email Address: [email protected]
For MINDANAO Area:
Contact Person: : Mr. Philip P. Sardeñola
Email Address: [email protected]
Contact the person nearest to your location if the above details cannot give the specific information you needed like minimum capital and other things.
A family in Central Negros started with just a small building and after three years, the whole family is already earning at least ₱2.8 million yearly net income. You can too if you have an interest in this business.
This type of business is ideal for retiring Overseas Filipino Workers (OFW), especially seafarers and other professionals who saved money for their future plans.
Entering a business is difficult especially if you have no technical knowledge. Magnolia will provide everything you need if your land and structure pass their inspection.
Do not invest your hard-earned money into some kind of business that promises you a big return. There is no such kind of business other than investment and scams. The Philippines needed hundreds of thousands of dressed chickens every day – you can be one of the chicken suppliers one day if you start now.
Starting a poultry business in the Philippines FAQ
The following questions and answers could help you understand more about starting a contract poultry business in the Philippines
Is poultry farming profitable in the Philippines? Absolutely. Poultry farming, either free-range, layers, or broiler production is always profitable because people need food, and poultry is one of the main food sources. The only drawback is when your flock is hit by some serious health issues like birds flue and avian pests.
How much does it cost to start a poultry farm in the Philippines? How much money you want to spend on starting a poultry business depends on the size of your flock. If you start with like 1,000 birds, prepare to spend at least P70,000 as initial capital. This includes the building, chicks, and feeds.  The amount could range from a couple of hundred thousand pesos to millions if you want to go big like 10,000 birds and above.
How many chickens do I need to make a profit? Since we are talking about contract growing here, starting with 10,000 heads will be a good start but will not make you a profit in the first harvest because of your expenses in construction. If you want to go on a small scale, however, even raising 100 chickens could make you a profit. making a profit depends on many factors but raising chickens always make a profit. How big depends on how much money you put into it.
How much space do 1000 chickens need? For 1,000 standard large chickens, you will need at least 140 square meters or 1,506 square feet. It will work wonders for your flock if your chicken housing can give your birds extra space. A densely populated poultry farm can create lots of problems like heat stroke, stampedes, etc.
Which poultry is most profitable? This question really has no definite answer because all types of meat chicken can be profitable if raised properly. In the Philippines of course, the most profitable is the Cornish-cross which is usually from Cobb, or what we call the 45-days broiler chicken.
How long does it take for a broiler to grow? broiler chicken or meat chicken takes 38 to 40 days to reach slaughter age. This is the reason why this white broiler is called 45 days because it only takes 45 days maximum to reach the slaughter age. 38 to 40 days is ideal and 45 days sometimes can lead to a loss due to spending on more feeds.


See Also: